If you would like to plant vegetables by yourself in your home, but you feel so awkward as you have little room to start your gardening journey. Don't be sad now, as long as you have a small place that has at least 6 hours of direct sunlight in your balcony, terrace, deck, windowsill or other places, you can start container gardening rather than using a raised bed or planting vegetables directly in the ground.
There are many benefits to growing vegetables by yourself, as you will pay attention to the usage of insecticide, and have organic vegetables, which will taste better than those purchased from local stores.
The Most Suitable Vegetables in Container Gardening
Tomato. Tomato needs large enough room for its roots to grow. Tomatoes can self-pollinate by themselves for each flower has its stamens and pistils. The plant can survive even cuttings, cut side branches, and the branches can grow roots in water for a few days. From this site, it's truly and easily to plant.
Pepper. We feel more like to start planting peppers from seeds and they will grow better than in the ground. Usually, peppers need about two months to grow naturally and set fruits. It's a kind of easier plant for gardener novice.
Carrot. Carrot is also one of the vegetables that grow in containers, it will perform better than in the ground. To make sure you will harvest carrots with good taste, it is suggested to grow them in a container with an excellent drainage system, like fabric grow bags. You can also grow carrots in a plastic pot that come with drilled holes.
Cucumber. Cucumber definitely suits vertical growing. Water properly after sowing to keep the soil moist. Generally, you can see cucumbers germinating in about a week.
Eggplant. Eggplant is a plant full of vitality and can be an important part of your vegetable garden. When growing eggplants, you must pay attention to the issue of heat preservation and moisture to ensure that they can grow healthily. The eggplant will grow to a height of more than one meter and should be supported by wooden stakes early in the growth process.
Potato. Bury potatoes about 2.5cm below the soil, and then cultivate a small pile of soil above the seeds. There should be enough distance between the potatoes so that when they grow up, they won't squeeze together underneath. Add some soil to the roots because they might turn green and will be slightly toxic if they are exposed to light during the growth process.
How to Start Container Gardening
Firstly, select a place that has at least 6 hours of direct sunlight.   You need to observe the direction of sunlight to ensure this gardening place has enough light. And then measure the area to see how large this area is and how many vegetables you can plant. In order to maximum utilize your room, it is recommended that choose vertical growth of plants, for example, tomatoes, cucumbers and others.
Secondly, have a plan. Draw a rough draft to design what kinds of vegetables you need to grow, where you design to grow specific vegetables, how many areas they will occupy, how big and how many containers you need.
Thirdly, make a list. List plants that you want to grow, especially edible vegetables and decorative flowers. You need to limit the growing room and even the time, for example, you can grow tomatoes in one designed area and then plant carrots in there after the tomato-growing season end.
Fourthly, choose suitable containers. Remember that select suitable, BPA-free and food-grade containers that also come with an excellent drainage system. You can visit the Rocklin garden care and tree maintenance site, to have a look. This site has many choices of grow bags and seed trays, both of which are BPA-free and food-grade, and they also offer other gardening items like soil tester, hand pruner, plant support and so on.
Below are the suggestions of to select:
* Choose 1-3 gallons to plant herbs, onions, flowers and strawberries.
* Choose 5-7 gallons to plant carrots, peas, cabbage, Chinese cabbage, tomatoes and peppers.
* Choose 10-15 gallons to plant berries, potatoes, eggplants and cucumbers.
* Choose 20-30 gallons to plant watermelon, squash, figs and other fruits.
Four Basic Elements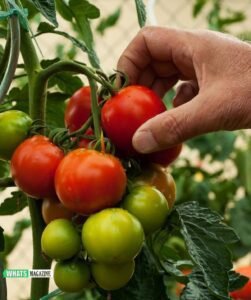 Fecund soil.  The requirements for the production of green vegetables on the soil should come with good cultivability, which loosens the soil, strong water and fertility retention. The heavily compact the soil, the less organic matter and poor cultivability, thus root growth will be inhibited.
Appropriate Temperature. You should learn that each kind of plant has its own growing period. In summer, you can plant warm seeds, like eggplants, tomatoes, cucumbers and peppers. In spring and winter, you can grow cold seeds, like leaf vegetables, peas, carrots and radishes.
Enough Sunlight. Most vegetables need at least 6-8 hours of sunlight for their growth, while some plants favour shady and cool.
Consistent Moisture. Vegetables need consistent watering. Normally, we need to water our vegetables twice or thrice on ordinary days, while every day in hot summers. Because our vegetables will dry sooner in containers than in-ground. Direct sunlight, humidity and the size of containers will all affect the drying speed. To know when you should water them, you need a soil tester.