If you are traveling with your lover – for example, you are on a romantic trip for your honeymoon, then there are many things to do for couples in Singapore that will help create the appropriate romantic mood.
Food is one of the best ways to unite two lovers, to create a cozy intimate atmosphere for them. Therefore, you should definitely organize a romantic dinner.
Restaurants for Couples
For example, in places such as the Italian restaurant Alkaff Mansion Ristorante, located in a restored historic mansion on a hilltop overlooking the park and the sea, or the secluded Privé, located on the private island of Keppel Island overlooking the waterfront, where you can feel like in a lost corner of the world.
Alternatively, you can try private cooking classes. This is a great opportunity to cook a meal together and then enjoy the fruit of your creation. After all, everyone knows that nothing brings us closer together than the same occupation.
Cable car sky dining
This is a unique option for a couple to combine a delicious dinner with a romantic cable car ride. You will have a private table in your cockpit, where you will enjoy privacy with your partner as you enjoy your dinner and admire the beautiful panoramic views of the city.
The whole journey will take you about 90 minutes, which is definitely enough for a great date. At your disposal will be several dishes to choose from, drinks, and desserts. Nowadays many couples prefer this romantic trip among all things to do for couples in Singapore, due to the amazing feeling they have.
Water adventure
But to keep your love afloat, you should go on a cruise on the Singapore River. The historic ship, which previously carried provisions, will take you along the main waterway of the country. If you want to go out to sea, then there is a night trip around the island on an ASHA catamaran.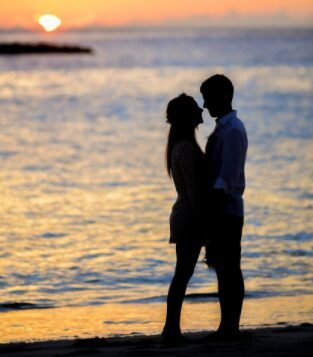 If you are tired of the city, you can head to Sentosa Island, which is just 15 from the central business district. There you can find a great coastline for hiking with your love. In addition, there is a large observation deck where you can admire the beautiful view.
An unforgettable spa experience
An exclusive spa is a classic romantic experience, and in Singapore, spa-quality is pretty much the best you can imagine. Pamper your half with a 2-hour session that includes aromatherapy that combines Eastern and Western massage techniques.
The highest quality essential oils penetrate your skin, relieve tension and stress and promote relaxation with their wonderful scent. Afterward, you can enjoy a relaxing Onsen hot spring bath. Please note that standard treatment rooms are for men and women, but couples' rooms are available at an additional cost.
Gardens by the Bay
It is a popular destination for couples to stroll arm in arm, immersed in the breathtaking architecture and serene nature in the heart of Singapore.
The building's Mediterranean climate – cool and dry unlike the tropical temperatures of Singapore – is home to baobabs, succulents, and desert plants from arid regions from all corners of the globe.
Admire the groundbreaking designs of the Flower Dome, Cloud Mountain, and Supertree Grove as you explore the nine garden areas by the Bay. At the top of the tallest tree, there is a restaurant where you can sample excellent international cuisine.