Intro
Whether you are moving for work, retiring, or just looking for a new adventure, there is no better place than this. But if you're not sure where to start your search – don't worry! If you are looking for your new home in America, our blog post will help you find the perfect coastal town to settle down. We've compiled a list of the best seaside towns in America to help you make an informed decision about where to live. Each coast offers its unique experience and benefits, which we'll cover below.
1. Pensacola, Florida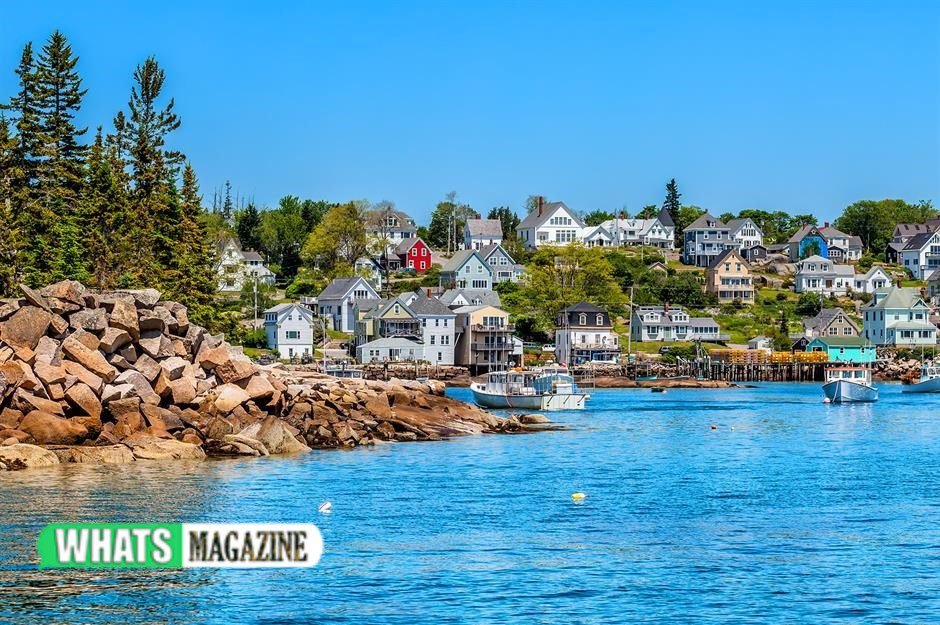 Pensacola has a beach worth your life; move here to experience life on a beach getaway. It is affordable to live in and a friendly community to help you get through your life challenges. Pensacola, Florida, is a great coastal town to live in. With the best beaches in the state and an average temperature of 70 degrees throughout most of the year, Pensacola has more than enough amenities to make you feel right at home. You may want to think about moving to Pensacola if you're going to live on a beach and have easy access to all of the amenities that come with it. There are also a lot of family activities that you can pursue on the weekends.
2. Myrtle Beach, South Carolina:
Myrtle Beach is one of the most popular coastal towns in the USA, and for a good reason. This town offers beautiful beaches, a wide variety of restaurants and bars, and plenty of activities for visitors of all ages. Myrtle Beach is also home to amusement parks, including Family Kingdom Amusement Park and Splash Waterpark. You may consider living in Murrells Inlet, South Carolina, like living in a postcard. This small town is a popular spot for fishing, boating, and kayaking. Murrells Inlet offers plenty of seafood restaurants, as well as a few shops and art galleries. The town is also home to Brookgreen Gardens, a sculpture garden and wildlife preserve that's worth a visit.
3. Pacifica, California:
Pacifica is a coastal town in California known for its many beaches, including Linda Mar Beach, Rockaway Beach, and Sharp Park Beach. It also has a pier built in the 1920s and offers excellent views of the Pacific Ocean. Pacifica is home to many different types of wildlife, including whales, seals, and dolphins, which can often be seen from the pier. Not only does it have beautiful beaches, but it also has plenty of shopping and dining options, as well as a thriving arts scene. There's something for everyone in Pacifica. If you're looking for a town that has it all, look no further than Pacifica.
4. Ocean city, new jersey:
Ocean City has been a popular summer getaway since the mid-1800s when it started to attract visitors from Philadelphia. Today, the town is home to over seven miles of beautiful beaches perfect for swimming and surfing. Visitors can watch surfers from the boardwalk or play volleyball on one of the many courts located along the beachfront. But if you want to move to someplace quaint, Ocean City is the town for you. The brick boardwalk, historic amusement pier, and beautiful beaches offer plenty of family-friendly activities. It also provides various dining options with its many waterfront seafood restaurants. If you visit during the summer season, be sure to stop by one of its world-famous boardwalk concerts.
5. Langley, Virginia:
Langley is small, 20 miles from downtown Virginia Beach and less than five miles from the Chesapeake Bay. The small town of Langley offers its residents and visitors an old-fashioned beach feel that makes it one of the best oceanfront towns in the USA. Langley has over two miles of beach to enjoy and If you're looking for a charming small town on the Chesapeake Bay, look no further than Langley. This town offers beautiful waterfront views, plenty of activities for nature lovers, and a variety of restaurants and shops. It's also home to the Chandler House Museum, which offers exhibits on local history.
6. Kure Beach, North Carolina: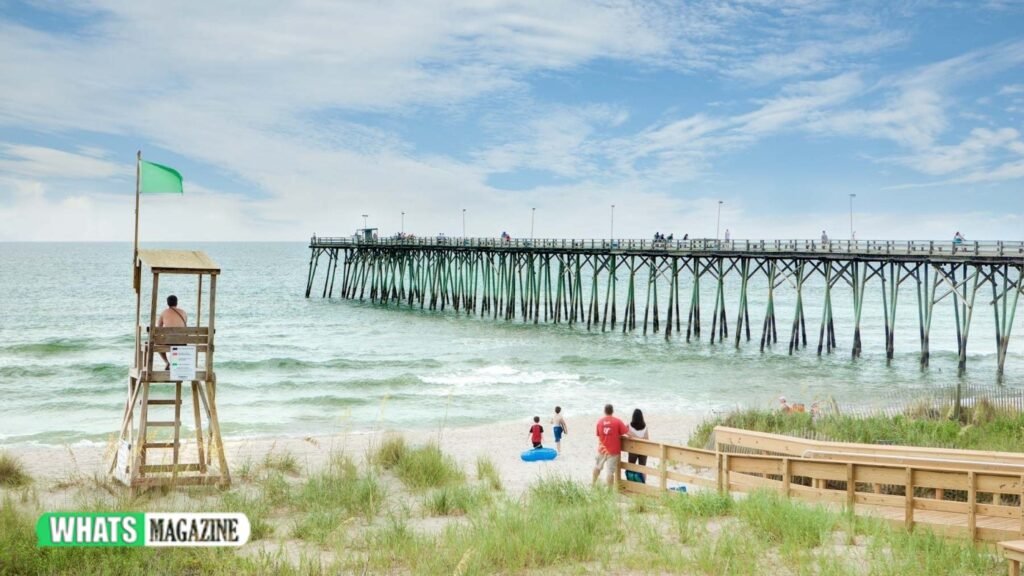 This town sits right across from Fort Fisher in Kure Beach, North Carolina. The fort was a strategic stronghold for the Confederacy during the Civil War, and today it's open to the public as a museum. Kure Beach is also home to many restaurants, shops, and other attractions, including a long pier that extends out into the ocean. You'll find plenty of vacation rentals and homes for sale in this town, which is just minutes away from downtown Wilmington.
7. Camden, Maine:
Camden is one of the most popular towns on the Maine coast, and it's easy to see why. Camden offers something for everyone with its picturesque harbour, lively downtown district, and rocky coastline. The town is also home to various art galleries, museums, and other attractions. If you're looking for a place to stay in Camden, you'll find plenty of charming inns and bed and breakfasts, as well as vacation rentals and homes for sale.
8. Bald head island, North Carolina:
If you want to move to a beach town without compromising your comfort, a bald head is a place for you! Life on the bald head is luxurious, with golf carts as the primary form of transportation, three beaches to choose from, and 14 miles of pristine coastline. This small island off Southport, North Carolina, is a true hidden gem! Bald Head Island is a small, exclusive community located off the coast of North Carolina. This serene and beautiful island is a popular destination for those who want to escape the hustle and bustle of everyday life. There are only a limited number of homes and vacation rentals on Bald Head Island, so it's essential to book well in advance if you decide to visit.
Conclusion
When you are looking for a life of serene and quiet, you want to move to a beach town or coastal area. If you are looking for something to escape the city's noise, maybe your next destination should be a beach town. Don't forget to check out the coastal towns mentioned in the list if you're interested in moving to an exclusive, serene island where you can relax and enjoy life.