Vocational education is the education in which students prepare for work in professional vocations, a craft or technician as an artisan. Vocational education can take place at any level at secondary, post-secondary, and also higher levels. It is sometimes referred to as technical and career education.
All vocational education took place on a job site or in a classroom where students learning skills established professionals. Recently Online education has grown. It will more comfortable and beneficial for students to learn. This gives training to students for specific occasions through the combination of theoretical training and practical experience. Most people think this is only a way to learn practical trade. However, this has an important role in business professions.
Why is Vocational Education Is Important?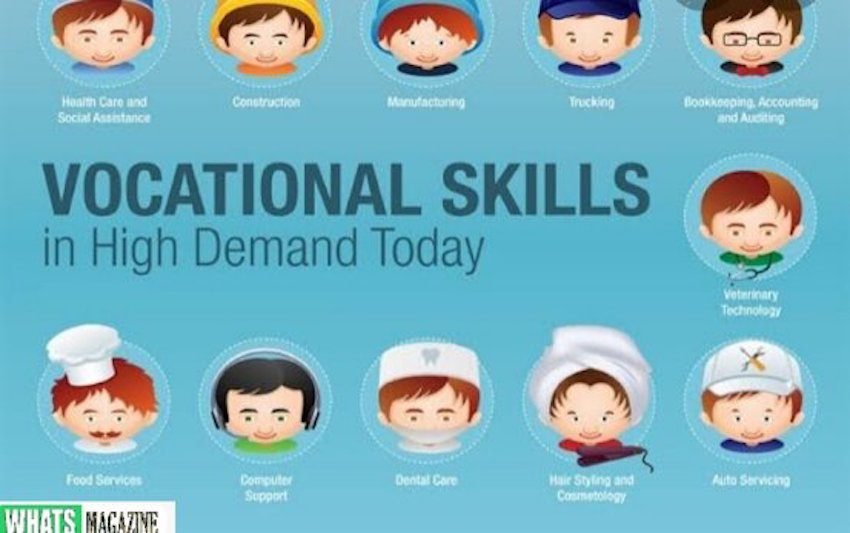 There are various reasons why vocational education matters. At one level answer is all around us. Building infrastructure that supports modern life, repairing and maintaining equipment and machinery. Need for the education for instrumental reasons then is obvious.
This is viewed as a pathway to stable employment for school-leavers who do not progress to HE. It can be conceived as a transition system for the part of the cohort. In some countries, the vocational route is also seen as the vehicle for re-engaging disaffected young people and social inclusion. The language point is significant because it highlights cultural distinctions in the way VET is conceptualized, suggests, and understood that transferring characteristics of vocal education from one country to another is far from straightforward. This type of education is mostly free of cost. Many people learn many new techniques and informative things from this.
When To Take Vocational Education
Vocational education usually comes later on in the student's educational career. This is because many educational boards and governments want their students to obtain a wide spectrum of knowledge before specializing in a certain field. This is why many schools focus on broad subjects such as maths, literature, and science.
The age at which people take on vocational education can differ depending on the environment and the student themselves. Some nations within Europe, such as Germany, have specific schools where students as young as 15 can start to learn a vocational trade such as construction or engineering. This is good as it gives the students lot of time to learn and get a deep understanding of the intricacies of the subject so that by the time they need this knowledge to start earning, they can enter the field with a good solid understanding of what is required.
However, on the other hand, tasking children to choose what area or industry they want to enter at this point of their life can be a bit overwhelming, as it's a big decision to make at a young age, as this vocational education will determine their job prospects for the rest of their lives. This is why some nations delay this choice and wait until the student is a lot older, such as at the university level.
Not every University degree will be solely vocational, as some within the humanities especially can be very vague and may not be tailored to a specific job, such as history and Geography. However, other courses that are offered at the degree level can be considered vocational, as they're dedicated to giving the students the education required to enter a particular industry. You can obtain degrees in teaching, animal biology, and more. These are far more specific and will direct any graduates to a specific area of work.
You can even obtain a vocational education for later in life, through paid courses and retreats. For example, those wanting to become a yoga instructor, personal trainer, or even a sports coach can all obtain vocational education from various short-term courses, regardless of their previous educational background.
All this means is that there is no right time to enter vocational education, and it all depends on when you're ready for it and when you feel like you fully know what you want to do and commit your life towards. It would be advantageous to get a vocational education as early as possible, so that you have more time to climb the career ladder once you enter work, but it's not essential, and as these courses that you can obtain at any point in your life, choosing one vocation to study in does not mean that you're stuck having to focus on that single profession your whole life.
How To Study Vocational Education
Studying a vocational course is very different from learning a traditional subject such as English or maths. Whereas a traditional classroom will have a lot of explanations where the teacher talks through a theory, vocational courses will be far more hands-on and will involve more demonstrations. Of course, there will be a lot of theories that someone on a vocational degree will have to learn through studying as they normally would. However, the bulk of their learning will be through watching others perform a task and then doing that task themselves.
This way of learning really suits certain types of learners that traditional academic teaching techniques don't really cater for. For example, when a teacher stands in front of a class and talks for an hour or so, this will be far more engaging for vocal and auditory learners. However, because there is a lack of activity and interaction in this learning style, it might mean that those who are physical or visual learners might suffer.
When placed in vocational education, it can give those who learn in different ways a chance to flourish and perform well, as the type of teaching is far more social, interactive, and visual. This means that those who don't have a learning style that complements traditional education can get a vocational degree to maximize their potential and give themselves a better chance of success.
Most vocational degrees prefer to do their teaching on-site, as usually, there is a lot of equipment and theory that needs to be learned where it would be better to expose the students to them in person. However, some vocational degrees have adopted online teaching as a way to supply education to those who previously;y may not have been able to attend. 
This has only been made possible due to advancements in technology and the internet, as now, students can learn online via accessing on-demand lectures and live stream demonstrations. Furthermore, the software has gotten so good that students can perform computerized demonstrations to help them cement their understanding. For example, for those wanting to get into the medical field, through an online degree, a nurse or doctor can get the experience of applying bandages and other treatments virtually so that they get a bit of first-hand experience. 
These types of online degrees are so useful because they help people get an education who may not have been able to before. With this, people don't have to worry about trying to finance a move to on-campus living, as they can simply stay at home. Furthermore, because it can be studied at any time during the day, the degree is flexible, meaning that students can maintain their prior work commitments or family engagements. If you're interested in obtaining an online degree from courses ranging from education, business, and nursing, check out what is on offer at Wilkes University.
Vocational Education Subjects
You learn many new beneficial strategies from this type of education. It includes the different types of studies such as food security, humanities, software engineering, literature, anthropology, etc. In this, you will think critically and you also gain historical knowledge. You will use your ideas and imaginations for building design in everyday life. You will study industrialization.
There are following subjects includes vocational education are as given:
E-Commerce
Surveying
General Sciences
Astronomy
Agriculture
Home Science
Planning
Finance
Computer Science
Coaching
History
Library Studies
Public Administration
Social Work
Social Science
Childhood Education
Quality Management
Maintenance Services
Earth Science
Life Science
Education Research
Adult Education
Special Education
Information Technology
Property Management
Biomedical Sciences
Multimedia
Human Resource Management
Transportation and Logistics
Built Environment
Food Science and Technology
Physical Geography
All these subjects develop high numerous skills, scientific thinking, and problem solution.
In this, we study how people behave, learn, and develop. You will learn how students interact with the environment.
What Does Assigning a Value to a Google Analytics Goal Enable?
Benefits of Vocational Education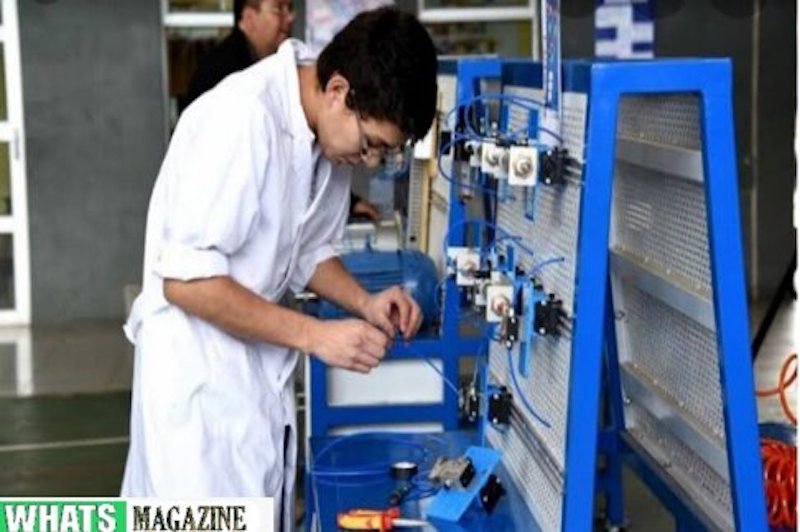 Countless benefits of vocational edu are known. All these learn many things in life that will useful for people in future life. People use their skills and spend their lives happily by applying skills in life. They gain new knowledge of life.
1. Higher Earnings
With this type of education, earnings will be higher Postsecondary educational education increases the earnings. Industries boost up the earnings the most in technology, business, and health sectors.
2. Increase Job Satisfaction
Those people attend proper classes and training they feel more satisfied. Training allows them to feel at ease and comfortable applying for a job. Their thinking level increases. They feel better in applying for job requirements.
Other benefits of vocational education areas:
You will gain new historical knowledge which allows interaction in the various spheres.
From this education, you will learn production, design, and use of computer and software engineering.
You will gain skills that include studies about humanity, applied arts, and the study of science.
With this type of education, you will gain more knowledge and would have a better chance to start new work with the experience that has learned. You will earn more money at the same time.
Vocational courses less focus on academic learning while these mainly give more training. This training beneficial to learn the skills of the chosen field.
Learning in vocational colleges it can also make you a citizen of the world. The skills which you learn fro education are very useful for industries in many countries. By this, you will able to employment opportunities in other countries that you never thought possible.
Education is useful to know about yourself. Many students learn about their personal development.
This education built new skills if you need to attain new employment. Vocational colleges bring all over the world student for education.
What is not a benefit of Google Analytics Remarketing?
Opinion and Models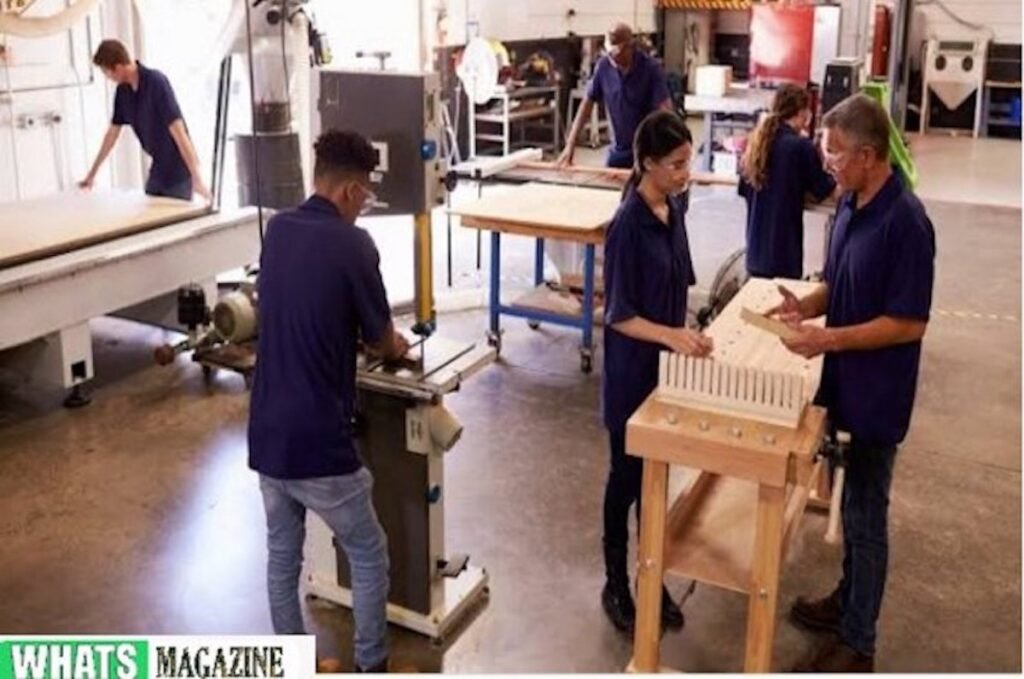 People cannot be soldiers, good merchants, and businessmen unless they are good they do not understand their occupation. When they learn about their skills, they will easily move from one occupation to the other.
Many countries develop education in different time periods on the basis of different reasons. As given:
Argentina was the first country that run education. These were supported by the Federal government at various universities and industries. Hong Kong  provides different nine fields of education in these areas:
Construction
Hostel Service
Design
Business Administration
Applied Science
Printing
Mechanical manufacturing
Textiles
Electronic engineering
Tourism Studies
Industrial engineering
South Korea offered many programs related to vocational education areas:
Engineering
Commerce
Technology
Fishery
Business
Home Economics
Agriculture
Malaysia has numerous education centres like schools, colleges, and universities that teach about skills and new techniques. As these countries taught their children about vocational education, Same as other countries like Netherlands, New Zealand, Norway, Russia, Spain, etc. also teach their students this type of education for a new generation and their bright future.
Conclusion 
Vocational degrees are a great way for students to get an education in something that can help them obtain a specific career in the future. These forms of education can sometimes be looked down on due to them not being traditional academic subjects. However, they play a vital role in ensuring that the workforce is varied and that each industry has the professionals it needs to survive.
A vocational degree can help save struggling students' prospects, especially if they have a learning style that suits them. There are so many degrees and possibilities with vocational education, making it a really attractive prospect for a lot of people. If you or someone you know is unsure of their next step in terms of their education, then consider a vocational degree, especially if you know which industry you want to get into.