Putting together an outfit is truly the best form of self-expression where through your clothes, the world is given a glimpse into your creativity and personality. While piecing together day-to-day outfits can start to feel like a routine task, there comes a special time when you get the chance to spruce up your wardrobe – the holiday season. 
Festive holidays like Halloween, Christmas, and New Year's provide an excellent opportunity to bring much-needed cheer into our outfits and shake things up a little. Brighter colours, bolder cuts, and striking combinations are all welcome and make things all the more fun. 
If you want to break away from your usual outfits and create a show-stopper this festive season, our holiday style guide is all you need to read.
Go edgy on Halloween
Halloween is the one day you are allowed to dress up and be whoever you want to be. It is the perfect time of the year to let loose and let your creative juices flow when it comes to styling your outfits, whether for the daytime or for a night out partying. You can turn things up with elaborate costumes or keep it effortlessly casual in cult clothing. The latter is the perfect way to dig into your edgy, dark side and bring out your inner goth. Whether it is a spooky sweatshirt or a funny hat, such articles are sure to make a memorable holiday outfit as you go around trick-or-treating with friends and family. 
Keep it cozy for Christmas
As the season for Christmas cheer and eggnog is right around the corner, you will need to put together some pieces that offer comfort and style at the same time. If you are looking for some well-thought-out items that represent the religious aspect of Christmas, then Christmas Christian clothing is the perfect choice for you. Picture beautifully knit jumpers with quotes on Christmas and the holiday spirit or bright sweaters that help you connect spiritually to the season. These not only look good but add a personal sense of warmth to the outfit. Pair these items with a stylish pair of boots and a comfortable oversized coat, and you are set to go out for a fun night of jingle bells and Christmas carols. 
Bedazzle the room with sequins and metallic hues
When it comes to the holiday season – the shinier, the better. This is why sequins and metallic prints have been a forever favourite. If you are not the sort to douse yourself in sparkly material from top to bottom, then pick out a statement article for that pop of colour and shine. For example, pair a jewel-toned metallic skirt with a plain silk top or a sequined blouse with faux leather pants. If you want to go all out, you could even go for a sequined dress or a metallic jumpsuit for a head-turning outfit. Trust us, nothing feels more festive than a bedazzled outfit.
Sparkle with the right accessories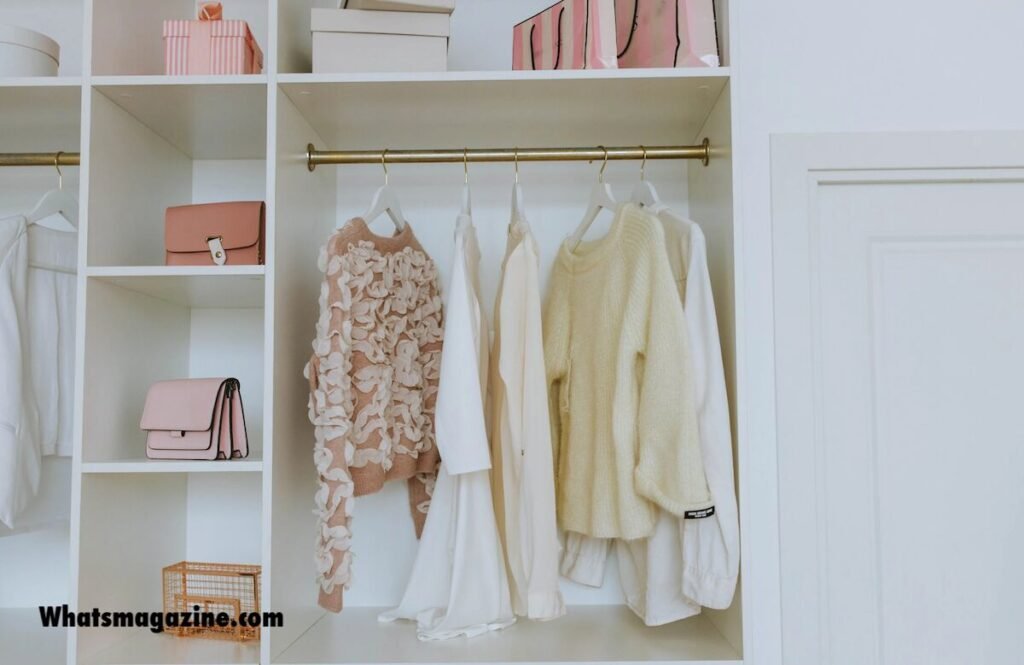 The festive season is all about bringing out the glam, which should not just be limited to clothes but also the right accessories. So pick out statement pieces that will bring the right flair to your festive outfit. When it comes to jewelry, think of metals or shiny jewels. Big chunky necklaces or chokers will draw all the right attention to your outfit. You can add some subtle drama with the right earrings like large-sized hoops or ear cuffs. Don't just stop there because the right shoes are equally important. If you are heading for a fancy night out, bring out the gold heels, or if comfort is what you seek, some sequined flats will also do the trick. 
Finish it off with a killer hair and makeup look
Have your outfit and accessories planned already? Then it's time to finish the look with the perfect hair and makeup. This part will vary on your preferences and overall look, but some guidelines can help you achieve a killer look. If you plan on going all out with your outfit, you can go for a subtle makeup look to keep the focus on your clothes. If you have put together an understated ensemble, then opt for a bold red lip and smokey eye makeup look to bring out the holiday drama. When it comes to hair, you can keep it casual with a messy side bun, perfect for a cozy celebration indoors, or go for a big blowout and get some bombshell waves or side braids that frame your face beautifully.
Parting thoughts
There is plenty to love about the holiday season, and dressing up is just one of the many things. While things might not be as grand as they used to be in the current times, there is no reason not to dress up and have some fun. As you start curating the perfect holiday wardrobe for yourselves, think about our tips and add your own flair to stand out and shine.