Being included in the German Giants like BMW and Mercedes list, Audi is undoubtedly among the top luxurious cars manufacturers in the world. Together, these three manufacturers truly define today's luxury car market. 
Talking especially about the supercars produced by Audi, the model that has the first spot is none other than Audi R8.
For the specifications and features Audi R8 comes loaded with, this latest supercar from Audi was super quick to make waves around the globe.
Boasting all the credentials of a super vehicle – insane performance, exotic styling, attractive exterior, and appealing refinements, owning or even seeing Audi R8 on the roadways is a real privilege.
If you're lucky enough to plan on getting an Audi R8 for yourself, but you're having second thoughts about the car's reliability, we are here to help!
Our experts have narrowed down a detailed list of pros and cons of going with the Audi R8 that will leave it for the consumer to decide whether they find this luxurious piece of the art reliable!
Hence, without any further ado, let's jump to the section you have been desperately waiting for!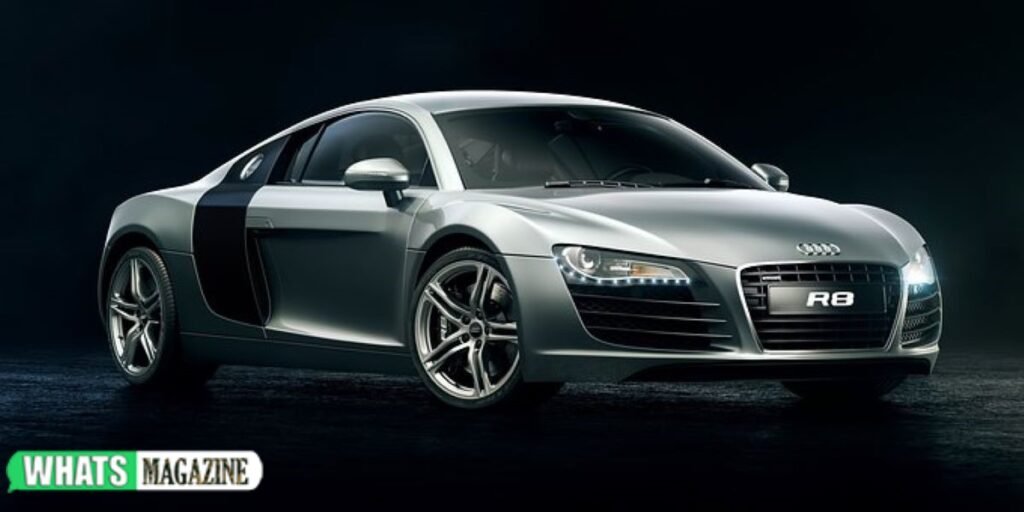 Audi R8 – Pros
1.   Quick Acceleration
Audi R8 is best known for burning up the pavement and going from zero to 60 mph in just a matter of 3.5 seconds – truth be told, this is extraordinary, even for the standards of race cars.
While riding in the V10 plus trim, a few tenths of seconds tends to get shaved off. However, the 413 pound-feet of torque helps R8 quickly rev up to a high speed of 205 mph.
With that being said, the next time you see a banner that says "r8 Audi for sale", you better remember this quick acceleration aspect we just told you about!  
2.  7-speed, automated, and manual transmission
If you go with the previous iterations of the Audi R8, you will get a car with a six-speed manual transmission that happens to be super fun to drive around without putting in any extra effort.
Going with the latest models, consumers might miss the traditional manual control. However, once they get their hands set on the amusing "S – Tronic," the precision and heralded greatness it comes with will surely win their hearts!  
3.  Audi R8 – an all-wheel-drive
Many car enthusiasts often have a knack for a permanent Quattro system and would love to trade anything over it. Don't know what this system is? Then we surely have got you covered.
The torque is evenly distributed over the rear and front axles in the Quattro system. This is one of the many innovative control systems that Audi employs in many of its top-notch automotive.
Thanks to the all-wheel-drive feature, Audi R8 provides users with smooth acceleration while ensuring that you don't ever have to face an issue like wheel slippage!
4.  All the power comes within the hood.
Its body or the exterior does not define the sports car it comes with. Instead, the point that makes a sports car stand out from the crowd is the engine it comes with and the horsepower it has to offer to the consumers.
While talking about Audi R8, the German manufacturer has loaded this car with a 5.2-litre V10 engine that's strong enough to generate 610 hp upwards and 540 hp in the base model – which produces eye-popping 8500 revolutions per minute.
5.  Comes with an ultra light-weighted body!
Apart from all the other classy aspects of the Audi R8, we couldn't resist talking about its light-weighted body manufactured by none other than ASF, more known as Audi Space Frame.
The construction this luxury car beholds complements its performance while allowing the coupe to reach its maximum limit, with having zero wind resistance.
The Audi Space Frame maintains the torsional rigidity to get the consumer covered if, for some reason, the chassis twists!
Audi R8 – Cons
Fails to provide advanced safety features
You might think that we have gone crazy while claiming that Audi R8 doesn't provide advanced safety features – but trust us, we are in the right shape of mind!
Audi R8 provides sufficient safety apparatus, including knee and curtain airbags, anti-lock brakes, rear and front parking sensors, and a rearview camera. However, is this list of features enough for you, especially when you are paying a hefty amount for it?
We guess not! Features like adaptive cruise control, blind-spot surveillance, and collision avoidance are absent in the new models but are lacking in the old models.
2. Limited Cargo Space
Though we know that this isn't the car that the owner uses to go on camping trips, the cargo space Audi R8 offers has dimensions of only eight cubic feet – including the area of the front trunk and the room behind the seating.
For what it's worth, you never know when you might need extra cargo space, and when you feel the need, you'll see your Audi R8 not living up to your expectations!
3.  High Base price
There's no doubt that the Audi R8 is a car of dreams and is worth every penny it comes for! However, it comprises a base price of $200,000, which puts this car too expensive for most car buyers out there.
We truly understand that if everyone could afford the Audi R8, then the car would lose its uniqueness and specialty. However, for the features you find in the base price Audi R8 offers, the competitors offer much more than that!
Wrapping it up!
The bottom line is that while paying a hefty amount for the car of your dreams, thought about its reliability might cross your mind once in a while, and it's super okay to dive into the specifications and features of the car for peace of mind.
While talking about Audi R8, we know for sure that you would never receive any complaint about the reliability of this car. Being one of the top-most supercars globally, the Audi R8 has managed to create quite a fandom of its own.
The pros and cons of this master car are provided just to explain to the reader that no matter what con this car comes with, the strong pros it carries will always make up for it!
If you are positive about buying an Audi R8 for yourself, all we would say is that this would be the best decision you will ever make! buy