LinkedIn is one of the most popular social media platforms in the world. It is used by millions of professionals to network and find new jobs. Having a well-written profile is crucial for career growth. It can help you stand out from the crowd and increase your chances of landing that dream job. A LinkedIn Profile Writer can be a valuable asset in crafting a compelling and effective profile that will help you stand out in a competitive job market. With their expertise in creating engaging content and understanding of the platform's algorithms, a LinkedIn Profile Writer can optimize your profile to maximize your visibility and attract potential employers. They can also provide valuable guidance on branding, networking, and other strategies to help you achieve your professional goals on the platform.
Experience
A LinkedIn Profile Writer must have expertise in creating an engaging and compelling profile that showcases a person's professional brand and value proposition. They should understand the different components of a LinkedIn profile, such as the headline, summary, experience, skills, and endorsements, and be able to optimize them to attract potential employers or clients. Additionally, they should have a strong understanding of LinkedIn's algorithms and best practices for search engine optimization to ensure that the profile is easily discoverable by recruiters and other professionals. The writer should also have excellent communication skills and be able to collaborate with clients to gather relevant information and create a profile that accurately reflects their career goals and accomplishments.
Reviews
Whether you're looking to land an interview or want to promote your skills, your LinkedIn profile is an essential tool. A well-written profile will make you stand out from the crowd and catch the attention of potential employers.
If you're not good at writing or if you don't have time to write your own profile, hiring a professional is the best option. A professional will be able to help you create a professional-looking, marketable profile.
One of the most important things to consider when choosing a LinkedIn profile writer is their experience and expertise in the field. Look for a service that is led by a LinkedIn expert who has extensive experience in their field and has written many successful profiles.
Another thing to consider is their price point. Some services charge a lot for their work, but others are cheap.
In addition, check to see if they offer a package deal with both your resume and your LinkedIn profile written for you. These packages usually come with a guarantee of some sort, such as unlimited edits until you're satisfied or a money-back guarantee.
The reputation of  LinkedIn profile writer
A LinkedIn profile is a great way to showcase your strengths and make yourself irresistible to potential employers. But it is only as valuable as the information it contains, so it's important to hire an expert who can create a strong, polished profile that will get you noticed.
A good LinkedIn profile writer will be able to provide you with a list of previous clients, as well as data that shows the results of their work. This is a great sign of their profession because it shows that they care about their customers and are dedicated to helping them succeed.
It's also a good idea to ask about the number of recommendations they have on their client list. These endorsements add credibility and can help your professional reputation, which is especially important if you're looking for a new job.
Finally, make sure that they understand the importance of a summary section. This is one of the first things that recruiters and hiring managers will see when they browse your profile. Your summary should be short, sweet, and focused on your skills and experience. Keep it concise and use keywords to make it easy for recruiters to find you.
Choose pricing
LinkedIn is a powerful tool that allows you to connect with potential employers. However, it can also be difficult to stand out from the crowd if you don't know how to write an effective profile.
You can hire a professional LinkedIn profile writer to help you create an engaging, high-quality profile that will get noticed by recruiters. Many of these writers have years of experience in the career industry, and some even have had direct hiring experience themselves.
A good writing service will always include a certain number of revisions with their package, giving you the opportunity to make any necessary changes before you finalize your profile. This is a great way to ensure that you are happy with your profile before it is released.
If you're interested in hiring a LinkedIn profile writer, it is important to find one who offers the service at a reasonable price. This will allow you to get the results that you need without breaking your budget.
A good writer will be able to show you examples of their work, as well as provide you with an estimate of how long your profile will take to complete. This will give you a better idea of how much it will cost, and whether it is worth the investment.
It's Time-Saving
Creating an outstanding online profile can take up a lot of time and energy. Thankfully, there are LinkedIn profile writers who can help you write yours in a quick and efficient manner.
They have expert skills and a thorough understanding of LinkedIn and the way it works. They can create a highly engaging, eye-catching profile that will stand out from the crowd and get you noticed for the job that's right for you.
Professional writers also understand the importance of search engine optimization (SEO). They use proven techniques to boost your profile's rank in search results, so you'll always be seen by recruiters who are looking for candidates like you.
Another benefit of hiring a professional writer is that they'll be able to spot and fix any errors in your profile. This can include a URL that doesn't reflect your brand or an incorrect summary that doesn't give a clear picture of who you are.
It's important to find a writer who can work with you closely and communicate with you on a regular basis, whether by email or by live chat. This will help you stay on top of the process and ensure that your profile gets finished on time and meets your expectations.
About Customer Service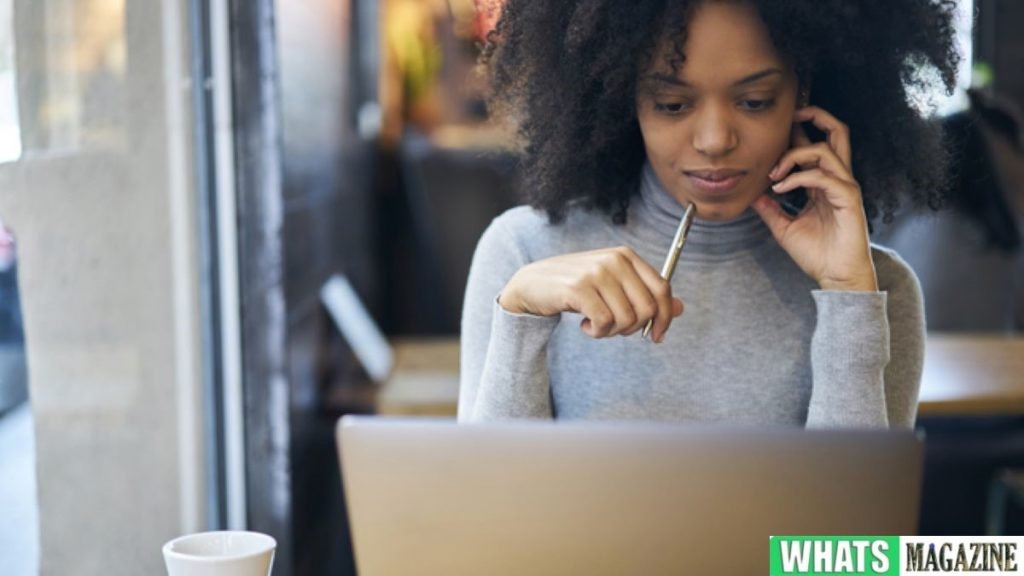 A LinkedIn profile writer will help you craft an optimized, search engine-friendly profile that showcases your skills and experience. It will help you stand out from the crowd and increase your chances of securing a new job or making a positive impact on your career.
A good LinkedIn writer will provide ongoing support to ensure your profile is up-to-date and helps you reach your goals. They will also offer advice and tips on how to use LinkedIn more effectively.
Using a professional LinkedIn writer can save you time, energy, and nerves that could be spent focusing on other aspects of your career. You can get started with a simple phone consultation, which will enable the LinkedIn expert to learn more about your background, credentials, and aspirations.
A good LinkedIn profile writer will take care of your summary and specialty sections to ensure your profile is optimized for search engines. The best writers will populate these with relevant keywords, such as customer service and call center roles so that you show up in search results when potential employers are looking for a candidate like you.
Guarantee
A LinkedIn profile is a reliable job-hunting tool that provides insight into your professional experience, qualifications, and achievements. It can also help you find new employment opportunities and connect with potential clients. However, creating an exceptional profile can be a difficult task.
A professional LinkedIn profile writer can take away the stress and hassle of writing a perfect profile. They know how to write a compelling story that will engage employers and get you noticed.
The best LinkedIn profile writers will provide a full refund if you are not satisfied with the service. They offer 24/7 customer support, so you can always ask them questions or receive feedback.
You should also look for a company that offers various packages for different needs and budgets. These may include resume and cover letter writing, personal branding strategy, and more.
Conclusion
Crafting an effective LinkedIn profile requires careful attention and expertise. It's not simply about listing your qualifications and work experience – you need to tell a story that highlights your unique strengths and personality. Here are five compelling reasons to consider enlisting the help of a professional LinkedIn profile writer:
By hiring a professional LinkedIn profile writer, you can benefit from expert advice and feedback. A skilled writer with experience crafting profiles for professionals in various industries can guide you on how to present yourself in the best possible light, highlight your key skills and achievements, and save you time and effort.
Receive professional guidance and feedback: A skilled LinkedIn profile writer will possess a wealth of experience crafting profiles for professionals from various industries. They can offer valuable feedback and advice on how to present yourself in the most favorable light, emphasizing your key skills and accomplishments.
Differentiate yourself from others: With millions of users on LinkedIn, it can be challenging to capture the attention of potential employers or clients. By engaging a professional LinkedIn profile writer, you can stand out from the crowd with a profile that highlights your unique strengths and personality.
By hiring a professional LinkedIn profile writer, you can increase your visibility by optimizing your profile for search engines, making it more likely to show up in relevant search results and get found by the right people. Additionally, a well-crafted LinkedIn profile can maximize your career opportunities and help you achieve your goals, such as finding a new job, connecting with potential clients, or establishing yourself as an authority in your field. Invest in a professional LinkedIn profile writer to take your career to the next level.