Introduction
Arizona is known for its beautiful historic sites and stunning views and is home to one of the best parks in the world which are perfect for an RV camping trip. There's an endless list of RV Parks situated in the Mesa region to choose from. It all depends on what your personal preferences are when deciding on a park to visit during your RV trip. It may even be difficult to narrow your choices down! Hence, this article will summarize the top six RV parks in Arizona and highlight each of the unique aspects of every park. With that, hopefully, you will be able to make your decision on where you want to go for your next RV trip. What's more, after choosing your RV camping destination, you should also check out rv rental az for RV vehicles available for rent. With all that out of the way, let's carry on with the article.
1. Apache Wells RV Resort
There is so much rustic charm that can be found in Apache Wells RV Resort. It is located within a small park in the area, with over 320 site hook-ups available. Its wonderful and close community is one of the biggest reasons why people love to visit the area. Not only do they provide multiple different amenities, but their caring staff and community will leave you smiling throughout your stay there. And, if you're looking for an accessible location, then look no further! Apache Wells RV Resort is located close to many shopping areas and dining restaurants. If you have a medical emergency, do not fear, as there are also many healthcare centres and professional hospitals just close to the area.
If that sounds appealing to you, then what are you waiting for? Be sure to check out Apache Wells RV Resort today!
2. Good Life RV Resort
Just like their name suggests, you are definitely in for a good life at Good Life RV Resort. Their resort site boasts a total of 56 acres wide, and they have a wide variety of amenities available for use. If you are looking to try many different activities, or even just indulge in luxurious experiences, then the Good Life RV Resort definitely has you covered. With their two extremely well-equipped sports complexes available, as well as their luxurious grand swimming pools and spas, and even a massage centre providing professional services, you are definitely going to get pampered and have a good time at the Good Life RV Resort.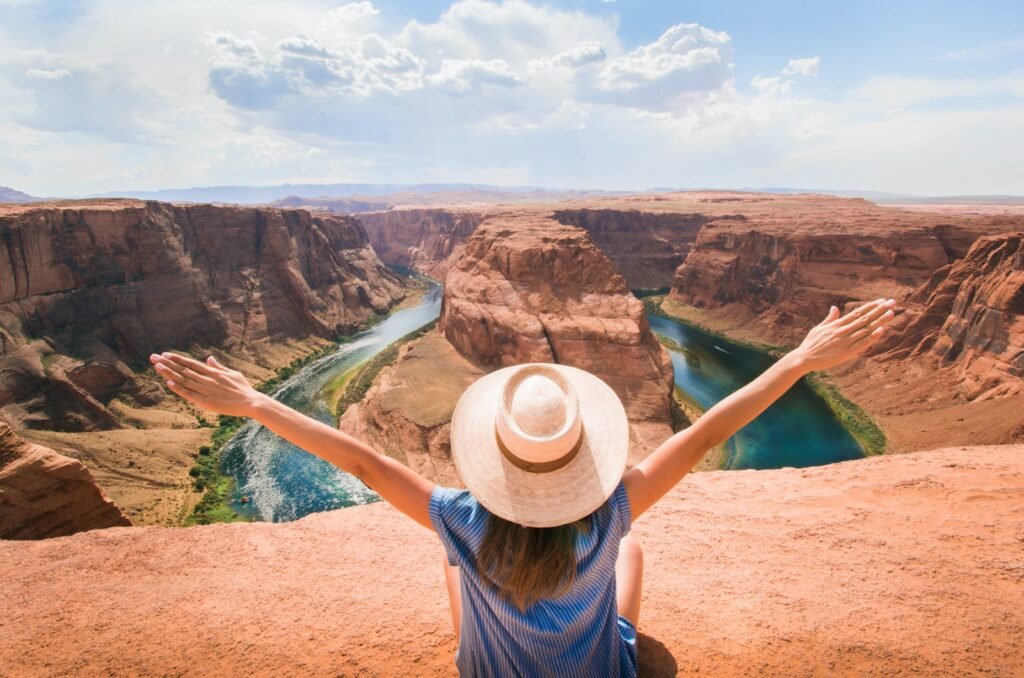 3. Val Vista Village RV Resort
If you are relatively older in age and would prefer a more senior-friendly resort, which provides a wide variety of services and amenities, then the Val Vista Villages may be the spot for you. Not only are they extremely conveniently located just the East of Metro Phoenix, but there are many accessible areas nearby. You do not ever have to worry, as they have shopping areas, dining restaurants, even casino centres and clinics located just close by to the resort itself.
Their activities are also well catered for the adults, with different forms of entertainment provided such as stage shows, dances, and they even organize activities such as arts and crafts, physical sessions, and games for recreation.
4. Mesa Regal RV Resort
If you are looking for a Resort that provides you with fun-filled activities, and incredibly luxurious services, alongside the most high-class amenities, then you should definitely take Mesa Regal RV Resort into consideration.
They boast a total of four premium swimming pools, with eight ball courts, seven pickleball courts, and over 20 shuffleboard courts. For the sports enthusiasts out there, Mesa Regal RV Resort is definitely going to be your dream resort. They even have dances scheduled every Friday for everyone to showcase their moves, and what they have learned from the dance classes that are also provided at the resort.
What's more, you get to try different unorthodox sports that you might have never even heard of before! Have you heard of aqua cycling? Well, if you have not, you should most definitely check it out, and if want to give it a go, the Mesa Regal RV Resort most definitely has you covered!
5. Towerpoint Resort
Are you looking for a warm resort, not only in terms of its physical location but its atmosphere as well as its community spirit? Then look to Towerpoint Resort, because they definitely have it all! They boast an extremely comforting and warm community, which can be seen in terms of their highly acclaimed services! Not only is the atmosphere and environment going to leave you happy and comforted, but they also provide many different facilities and amenities that you can engage in and enjoy yourself!
Whether you want to try out different sports such as tennis or pickleball, they have almost everything you could want at Towerpoint! If that isn't something you are looking for, you can also indulge and enjoy your time slowly at the beautiful pools they have available. If you are looking for interesting activities like line-dancing or even round-dancing! They even have other activities like worship services, and if you love taking pictures, their photography club may be something that is of interest to you.
6. Sun Life
Just like their name, Sun Life provides many different activities that people would love to partake in during the summer! With extremely luxurious amenities like having a heated swimming pool, a spa, and a multitude of sporting courts, Sun Life is definitely heaven for those who want to indulge and enjoy their time slowly. If all that sounds appealing to you, you should definitely consider Sun Life as your next RV destination!
Conclusion
With that, we have covered the top six RV locations that are found in Arizona. They each boast different selling points and cater to different groups of people. So, you'll definitely be able to find one location that suits your needs and preferences! With that, we hope this article helped you in your journey to find your next RV camping spot!