Shahar Jacob is a successful 25 years old entrepreneur from Israel. Shahar Jacob is the Chief Creative Officer and Co-founder of the beachesBOMB SWIM empire, which has more than 225k followers and manages his own fashion blog. In addition, Shahar Jacob is the Co-founder of Social Boss IL – social media agency in Israel that has more than 30k followers and 100+ clients. Focusing on what he loves gives him an energy boost to keep up with everything and be able to influence other people into doing things as he does; young entrepreneurs have dreams that are filled with hardship, and he wants to inspire those people to challenge them head-on and have a happy, successful life. Shahar Jacob is also a public figure in Israel, influencer, who did a lot of  TV campaigns He is also a social media influencer, having a big community of +50,000 followers on his private account @itsshaharjacob, And he also appears on the " hottest-look"  in the Israeli fashion magazine. He studied Business Administration and Marketing B.A, at University.
What Did He Do to Get There?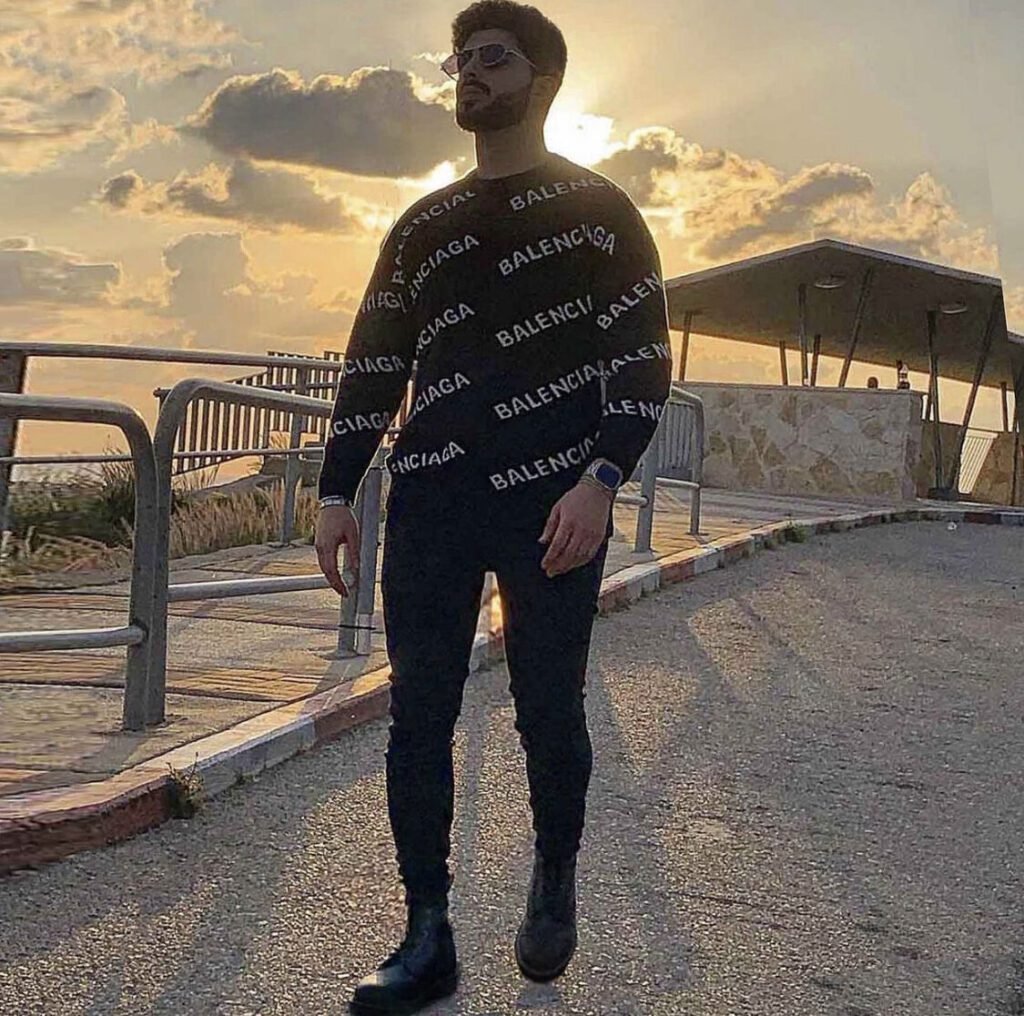 So we ask him, Shahar Jacob says – first, passion and ambition. " Without the burning desire to carve a niche for yourself in the fashion industry, any plans you make are liable to be lacking a vital ingredient. A passion for fashion and a drive to succeed are arguably the most important elements."
Second, Shahar Jacob says – communication skills. " As the founder of your own fashion venture, you will be the one making strategic decisions about the direction your business takes. You'll need people in your corner to help you achieve your goals, be they team members, suppliers, stakeholders, and/or business partners, so great communication and leadership skills are a must. The best entrepreneurs in any industry are the ones who can clearly communicate their vision, get others to buy into it, and build positive relationships with the people around them, and fashion is no different. It's very much a people-centric business, so you'll need to create and maintain a good reputation for you and your brand, as a manager and within a wider network of industry associations, such as designers, manufacturers, distributors, and publicists. "
In addition, Shahar Jacob says – you need to be a risk-taker. " Following on from self-confidence, to create your own fashion business you'll need to be comfortable taking risks. That's not to say you should make rash decisions, but that you will need to be able to assess business situations as they arise, and identify and mitigate risks worth taking. Waiting for the "right" or "perfect" set of circumstances can mean waiting forever, and "perfection paralysis" can stop many budding entrepreneurs in their tracks. By understanding how to use data and business intelligence to inform your decisions, you'll gain the confidence you need to identify which hunches to follow. It's the nature of setting up your own enterprise that not everything you do will be sure to succeed, but without pushing yourself out of your comfort zone, you'll be unlikely to reveal new opportunities."
Go for Your Dreams, No Matter How Big They Are!
Always remember that consistency, passion, and hard work are the main ingredients of success. No matter how big the dreams, how far they seem, love what you do, and you will reach them one day!
Everyone has walls they must climb and pits they fall in, but falling is the only way to stand back up and work even harder, because "action is the key to success." Follow this man's example, set your goals, and chase your dreams.
You can follow him on social media platforms @itsshaharjacob we already follow!
BeachesBOMB SWIM – https://beachesbomb.com/
Social Boss IL – https://social-boss.com/